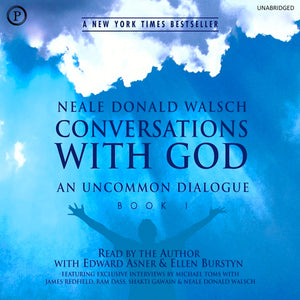 Conversations with God: An Uncommon Dialogue, Book 1
Author: Neale Donald Walsch
Format: Unabridged
Publisher: Phoenix Books
Release Date: 14-08-2009
Details: Suppose you could ask God the most puzzling questions about existence, and God would provide clear, understandable answers? It happened to Neale Donald Walsch.
Conversations with God is Neale Donald Walsch's account of his direct conversations with God, beginning in 1992 while Walsch was immersed in a period of deep depression. He composed a letter to God in which he vented his frustrations, and much to his surprise, even shock, God answered him.
Focusing on the universal truths that influence all life, Conversations with God offers a picture of the could be better. Conversations with God challenges us to push past the imagined boundaries of what we believe ourselves capable and look instead to all that we can attain as co-creators with God.
Languages: English
Dr. Susan Roets is a participant in the Amazon Services LLC Associates Program, an affiliate advertising program designed to provide a means for sites to earn advertising fees by advertising and linking to drsusanroets.com (my-happy-student.myshopify.com)